Welcome to my story page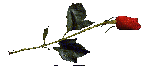 I am an avid writer; it's one of my passions. Ask anyone who knows me well, and they'll say that I could make a career out of my writing. But for now, it's just a hobby.

Below are some stories and poetry I've written. Some of it is rather old, and some of it is new, but please feel free to look around. Some are unfinished works who I'm still writing, so keep checking back. Give me any criticisms about my works, or things I did good; I thrive on that. People seem to think that a person will turn suicidal with one negative comment! Anyway, I hope you enjoy it. Copywrite rules
Updates

---
The Christmas Story
A story I did a while back about the Christmas story (Mary and Joseph)





Pet Heaven
I wrote this just on a whim, but it helped my aunt, and myself, cope with the loss of pets.





Books
I like books; what else can I say?





Online Love
Something I thought up; might be a longer story in the future.





There's No Such Thing As A Wasted Day
Warning: Adult Content. Not meant for children.
I was feeling a little bit daring when I wrote this.





Today
Don't ask! It was on a whim!





Something
I wrote this at the same time as Today and Whatever





Whatever
Another nonesense poem from a bored mind





Only the River Runs Free
I saw the title on a book, and this idea popped into my mind





Starting Over
Actually, this was an introductory post to a PBEM I used to be part of





A Child Dragon
Was going to be the prologue to a story; hope it will be again someday





Nightmares
Another intro to another PBEM I was a part of





Phoenix Rising
My first try at an epic poem. I've got a ways to go, but here's my beginning so far.





---
Any comments? Ideas? Please email me with any critiques or comments you have about my works. I'd really appreciate it. I also have a form you may fill out if emailing is too much a hassle.

All material on this page is the property of Sarah Pearson
(c) 1995, 1996, 1997, 1998

---
---
Authors Ring Navigations
[Authors Ring Home Page] [Next Site] [Random]

---
---
Poetry Webring
Previous 5 Sites
Random Site
List Sites
Site Edit
Next
Next 5 Sites
Categories
---
MEMBER
of thePOD

MEMBER
of the POD

MEMBER
of the POD
---

This Ring of Words site is owned by Sarah Pearson.
[ Next Site | Previous Site | Next 5 | Random Site ]
Want to join the ring?
---
This Writer's Realm site is owned by Sarah Pearson.

Want to join The Writer's Realm Writing Ring?

[CHATROOMS!!!] [Skip Prev] [Prev] [Next] [Skip Next]
[Random] [Next 5] [List Sites]